FREE SHIPPING AUS WIDE ON ORDERS OVER $45
DELICIOUS COFFEE DELIVERED TO YOUR DOOR. SHOP SUBSCRIPTIONS
Product Info

Introducing the timeless Hario V60 Ceramic, a beloved pour-over brewer cherished by coffee enthusiasts for its exceptional brewing capabilities. Designed to delight home coffee lovers, this Japanese masterpiece promises a delicious cup that stands the test of time with proper care, making it a prized addition to any kitchen or cafe.

The Hario V60 Ceramic's reputation precedes it, and for good reason. Its distinctive wide drainage hole and spiralling ridges create an optimal environment for a balanced brew, allowing you to experience the true essence of your specialty coffee. Paired with Hario's V60 filters, this brewer delivers a clean mouthfeel, bright flavor, and crisp acidity in every mug.

Embracing simplicity, the brewing process is a breeze:

Begin by placing a filter in the dripper and rinsing it with hot water.
Grind 20g of coffee at a medium-fine setting and add it to the dripper.
Gradually pour 40 ml of hot water over the grounds, ensuring even saturation.
After 30 seconds, continue pouring the remaining 300 ml in slow circles.
Witness the magic as the coffee gracefully drains and awaits your enjoyment.

Mastering the process allows you to consistently create stellar coffee, enriching your coffee moments time and time again.

Product Type:

accessories

Brand:

DTOWN COFFEE ROASTERS

Collection: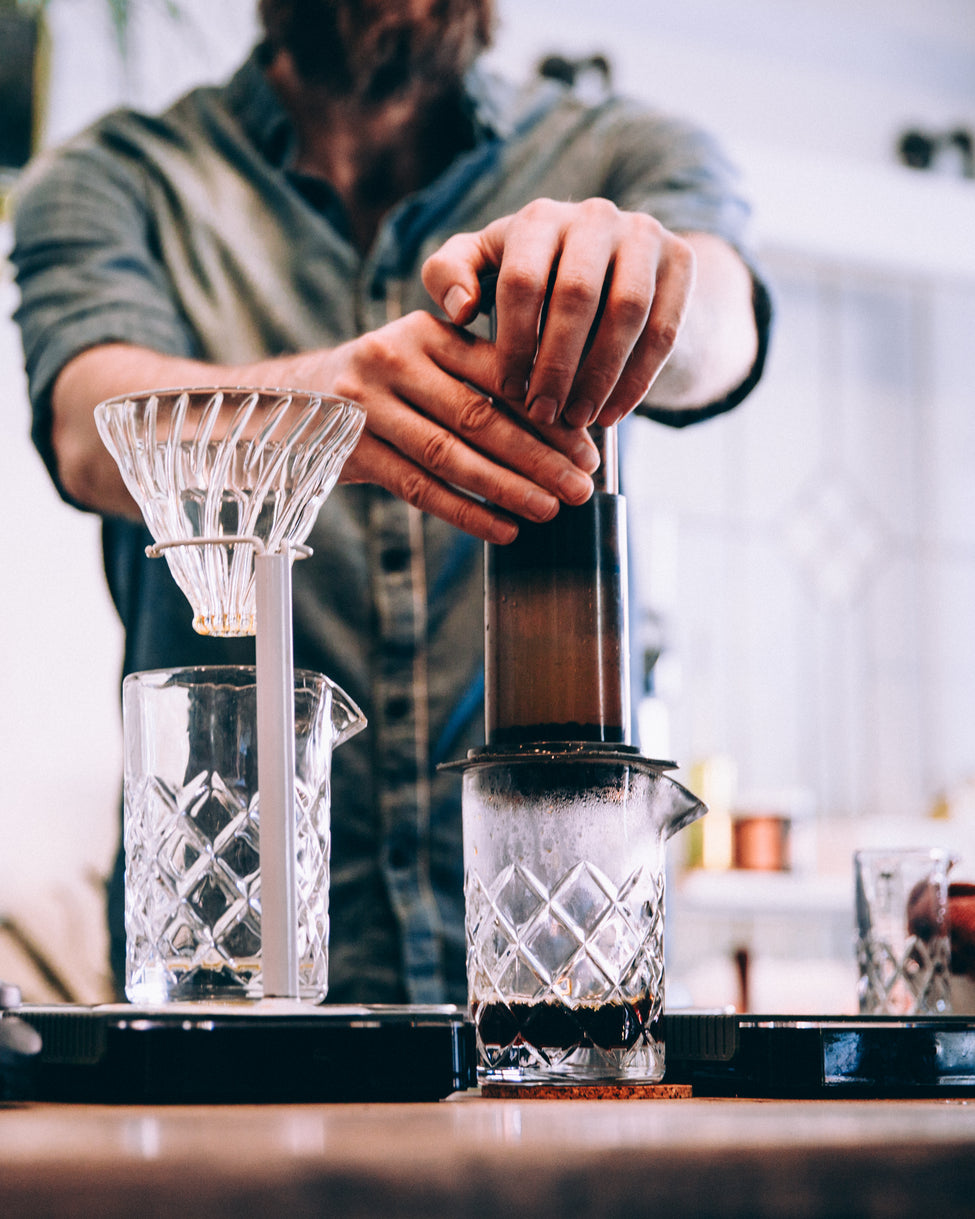 Commitment to excellence
In 2022, we were honored to receive a Bronze medal for our Espresso Blend in the prestigious Austral Asian Golden Bean Awards, specifically in the Milk-Based Category. This recognition serves as a testament to the exceptional quality and craftsmanship that goes into each of our coffee blends.
Learn More